The Continuing Adventures of

the Sterling Lady

5/10/2011

This is the outdoor seating of the restaurant at the Conch House Marina, St. Augustine, Fl. where we will be staying for a few days for some maintenance.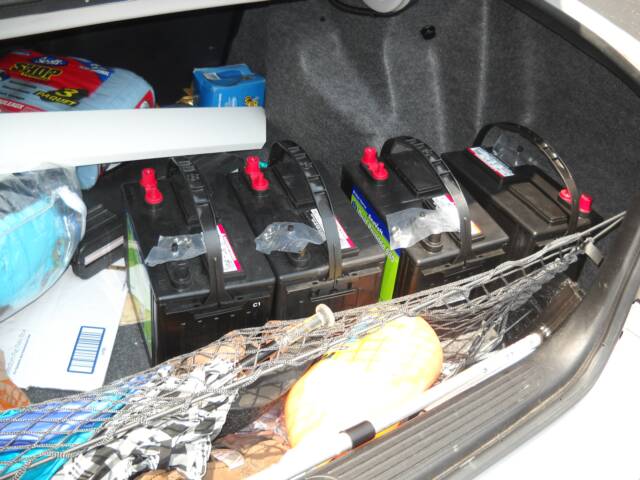 This is what $500 worth of batteries looks like, todays boat project. Cruising is definatly fixing your boat in exotic places. Thank God for Pete and Linda of  "Where's Linda" For all their help and use of their car.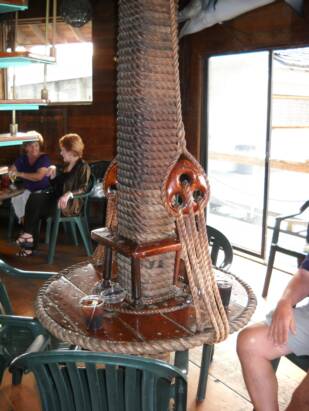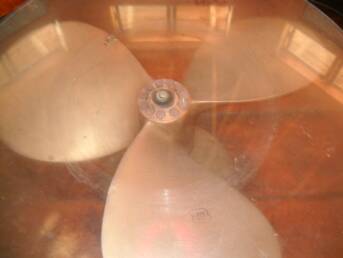 The Conch House Bar, has some really unique decorations. Check out the prop table, and the rope work done here.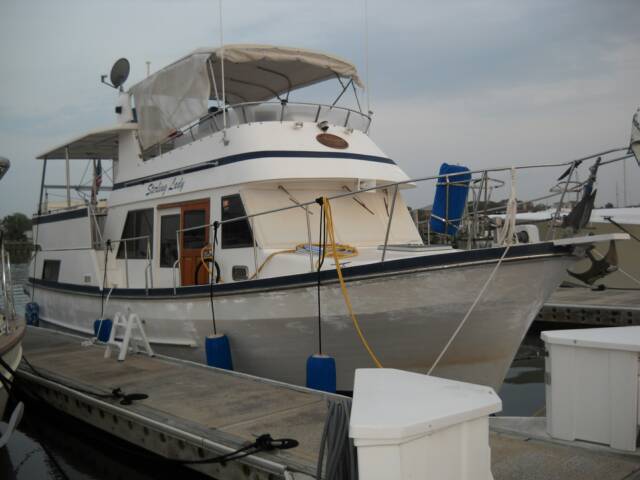 The docks here and very nice, floating, well maintained.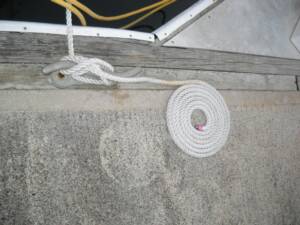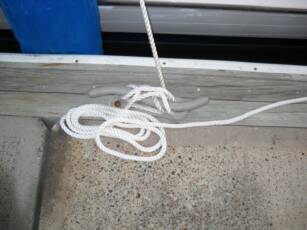 How the dockhands do it....

and how I do it. I go more for function.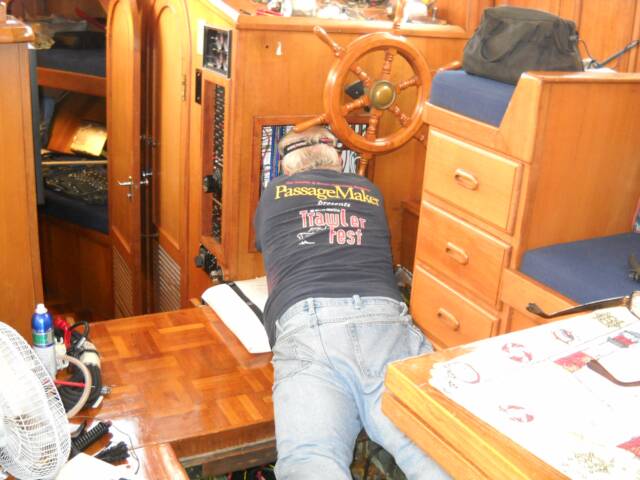 5/12/2011

Today was an Engine room, "the holey place" kind of day. This is where Pete spent alot of his day, and I spent alot of it below decks. Bottom line, the anchor wash is working (new) and alot of the old useless wiring is gone, and  and bad ground which was white hot is fixed!! This was my day.

5/13/2011

This section of the waterway, north of St. Augustine, is narrow and straight, the east bank is lined with homes.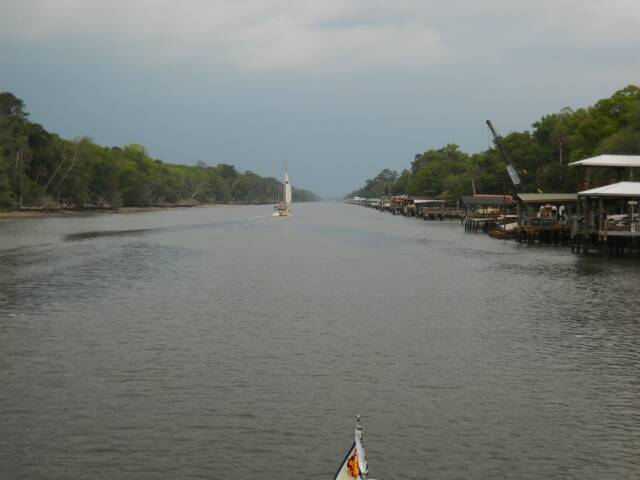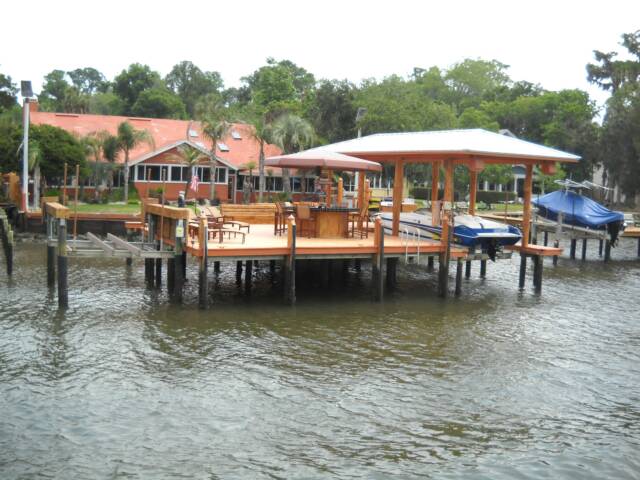 As per usual, most are pretty nice

Then.. All hell broke loose!

45 mile an hour gusting winds, sideways pleting rain, which ended just as we go to the marina. Soaked.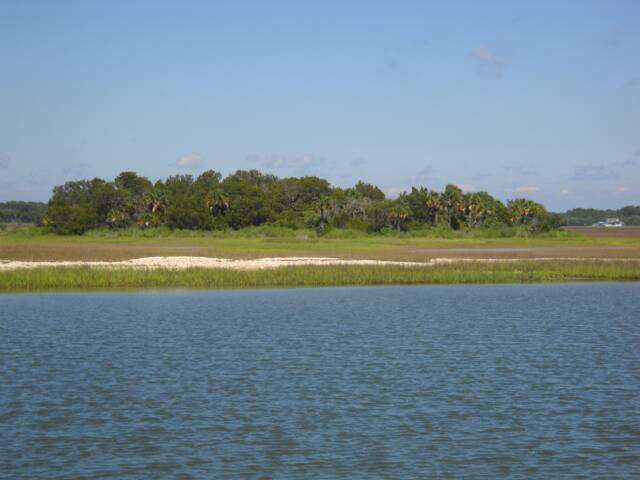 5/12/2011

Starting to look alot like Georgia.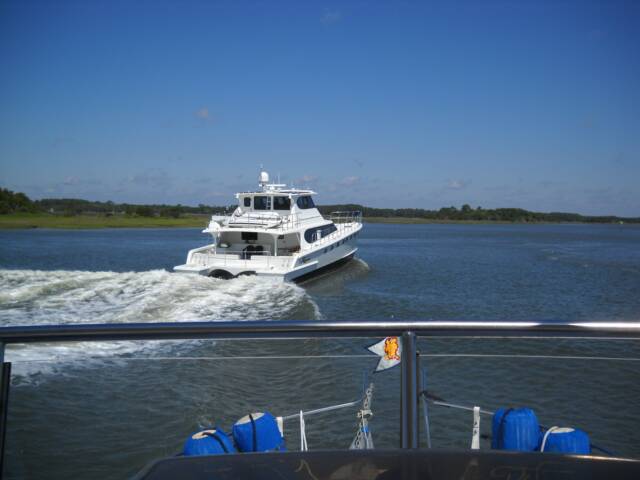 Gotted passed by this custom Cat. Now if I won the lotto.....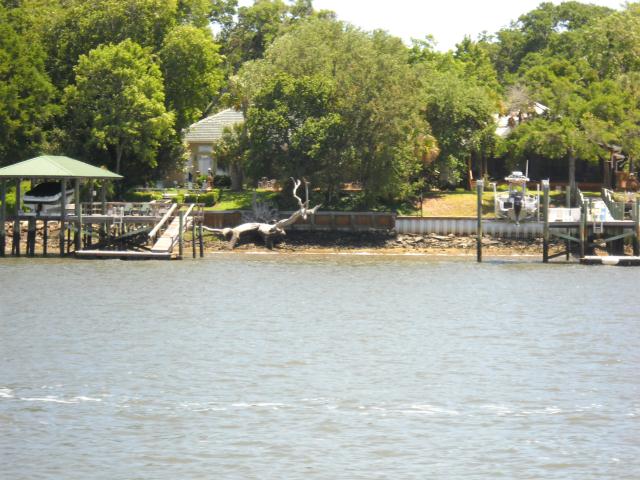 This tree stump on the shore looked alot like a huge deer to me.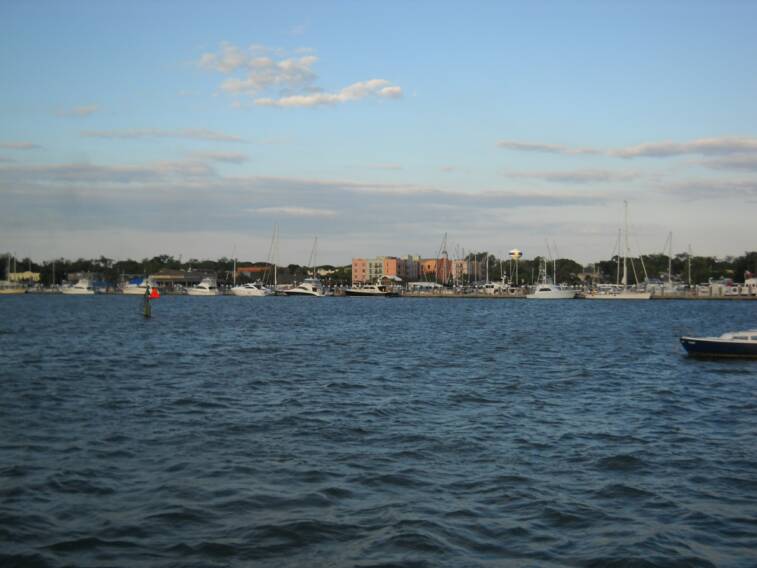 Arrived at Fernandina Beach around 2 ish.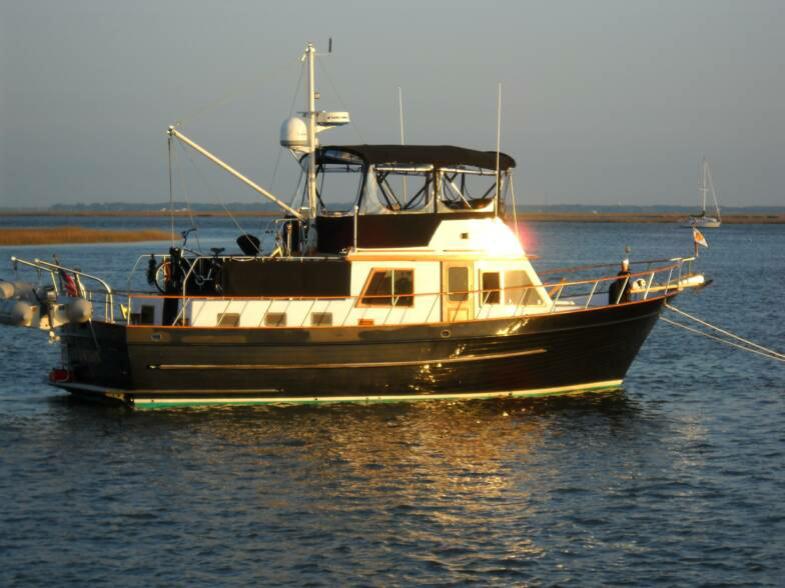 Today we are traveling with Jerry and Joan on Board their trawler "N- 2- Wishing "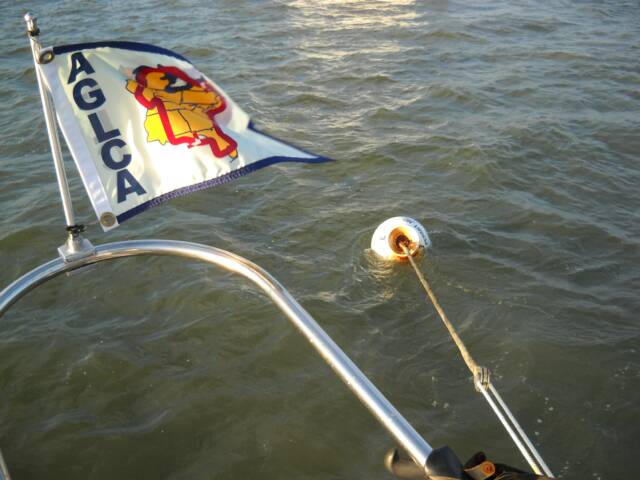 We tied up to one the exellent mooring balls at the city marina for $19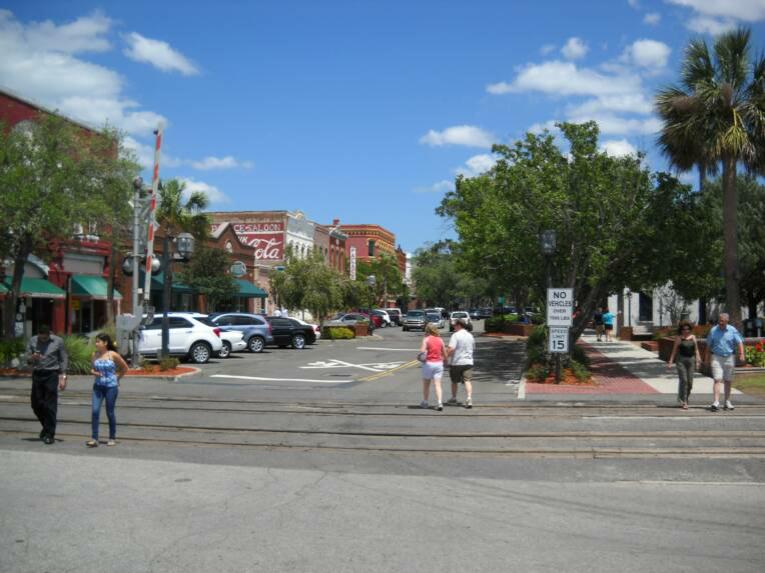 The city marina has a dinghy dock, right downtown Fernandina Beach. So we decided to do a bar hoping Sunday tour.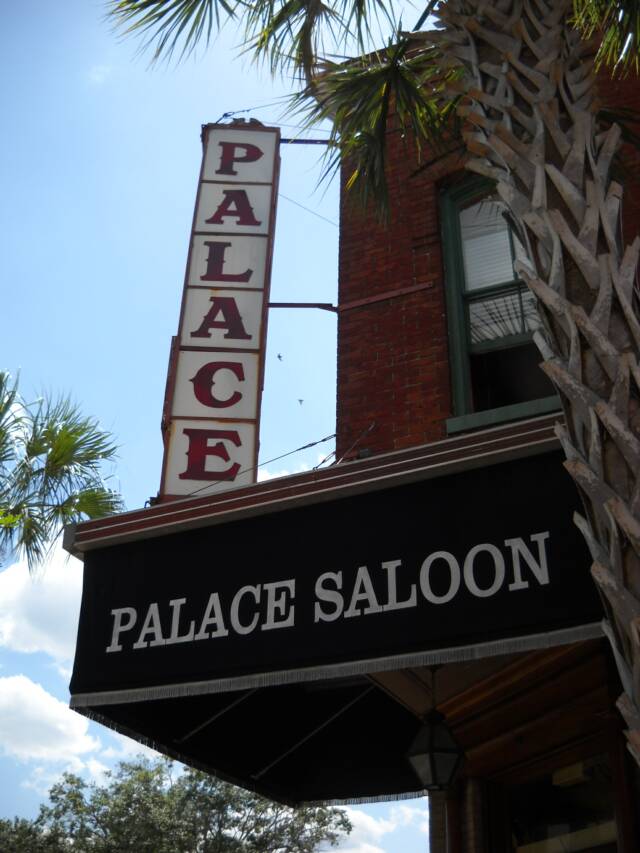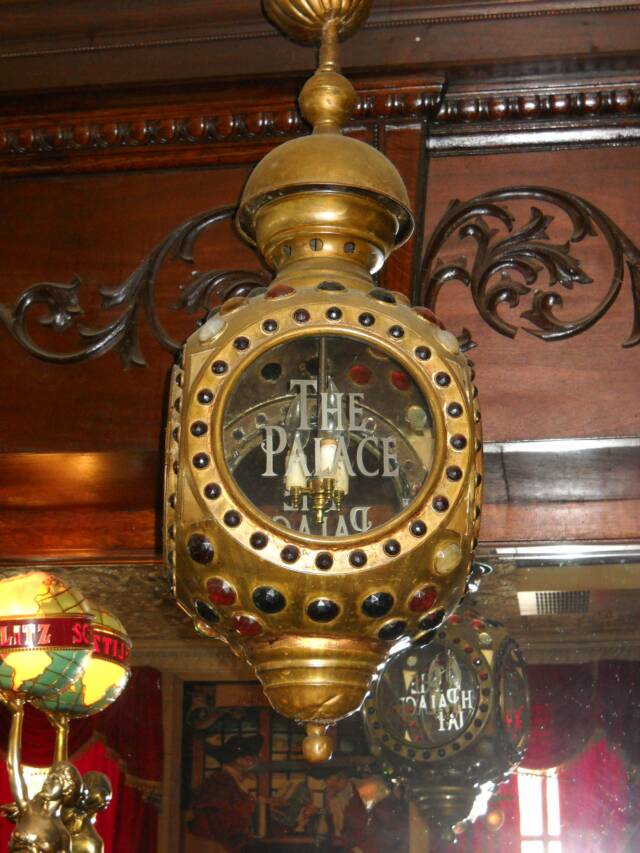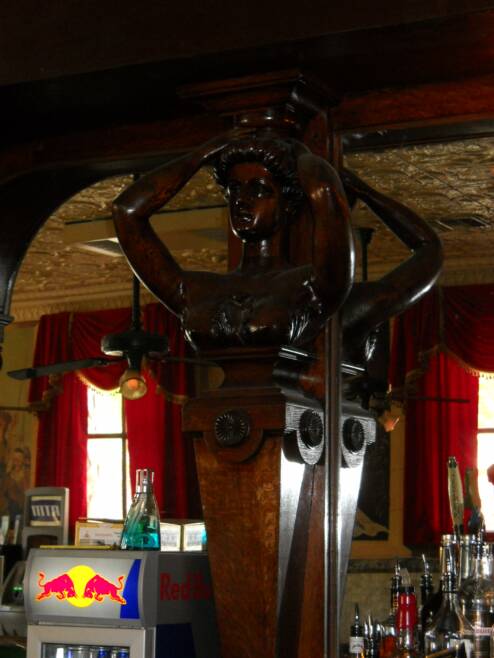 Since it was Jerrys and Joan's first time in Fernandina, we started our tour at the Oldest Bar in Florida, The Palace Saloon.

Check out the bar.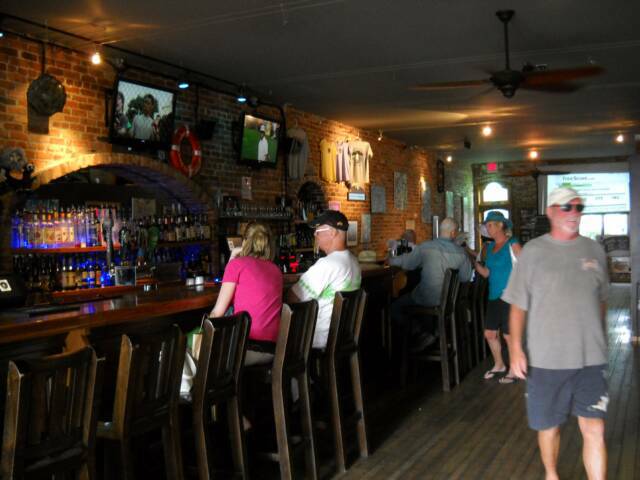 Then here, to this un remembered bar name, and then to....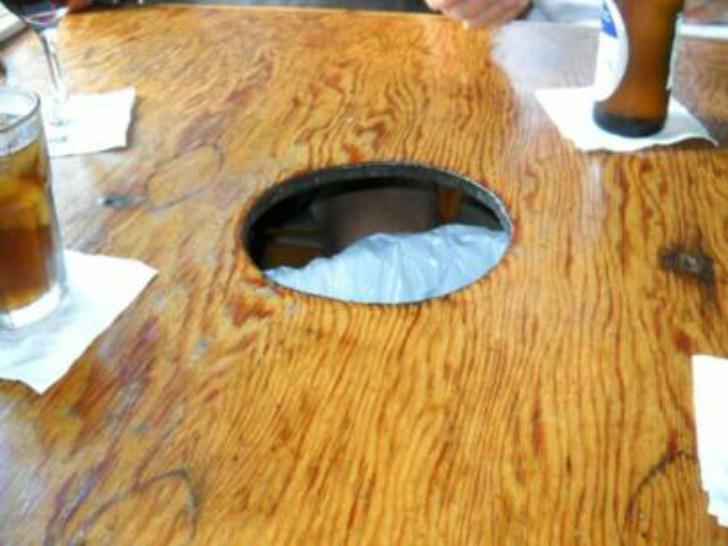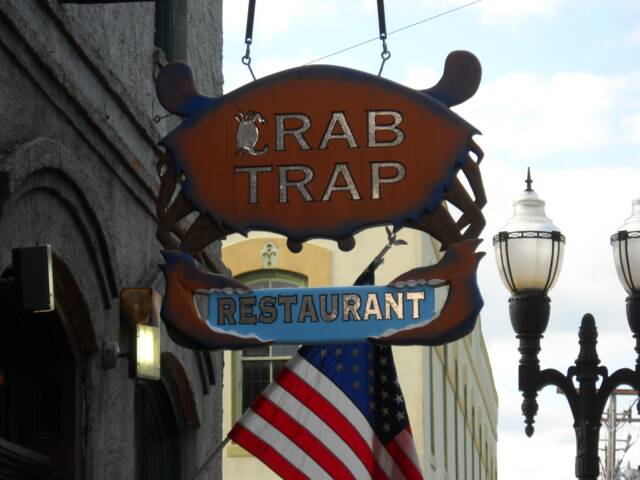 The Crab Scack for dinner and drinks. The trash was in a hole in the center of the table.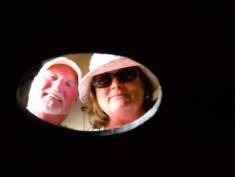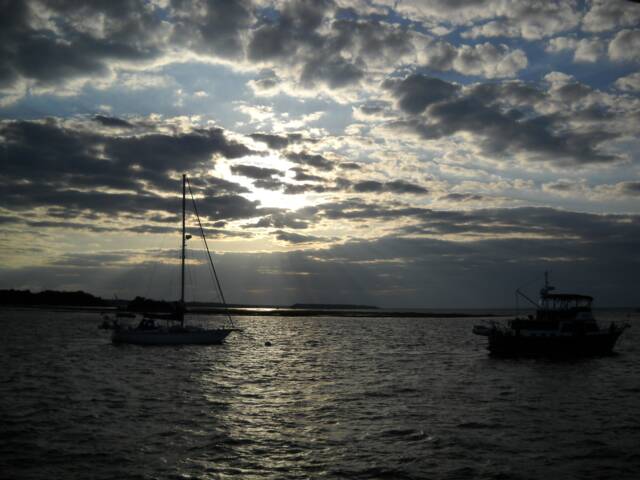 and so ended another day. Ya know, on cruising time 8 pm is MIdnight!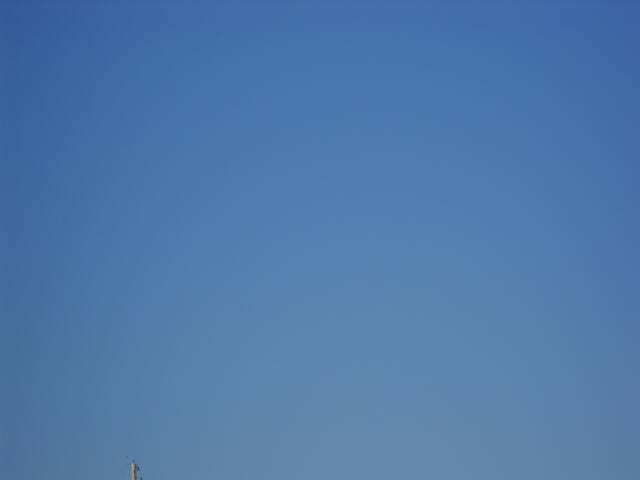 5/16/2011

Today we stayed on the mooring ball to watch the launching of the last shuttle. Unfortunately, we looked in the wrong direction, this is all we saw.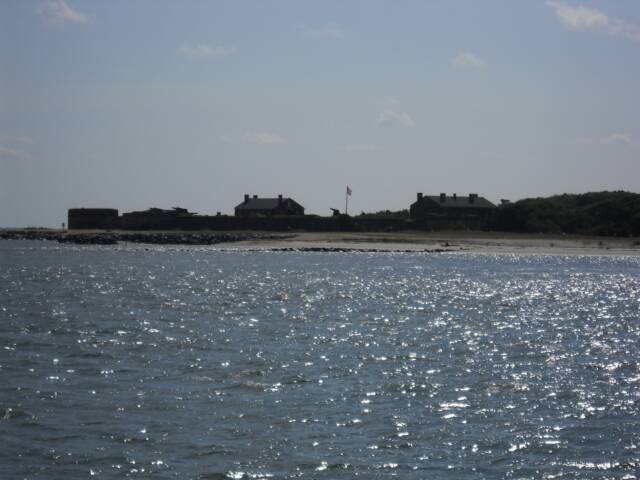 The Fort just north of Fernandina Beach.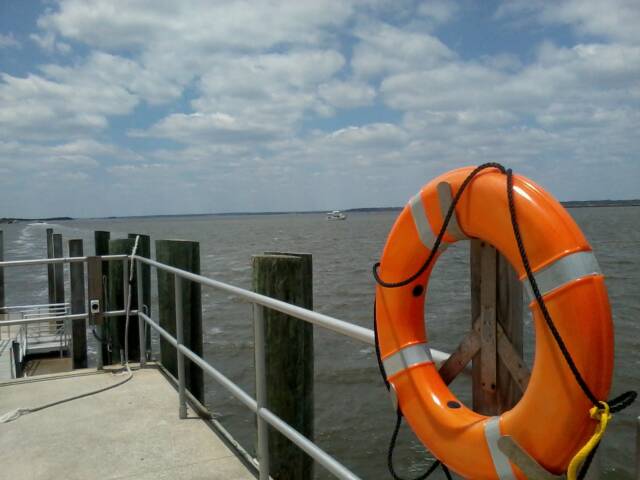 We anchored off Cumberland Island,  in this distance, you can see the lady at rest.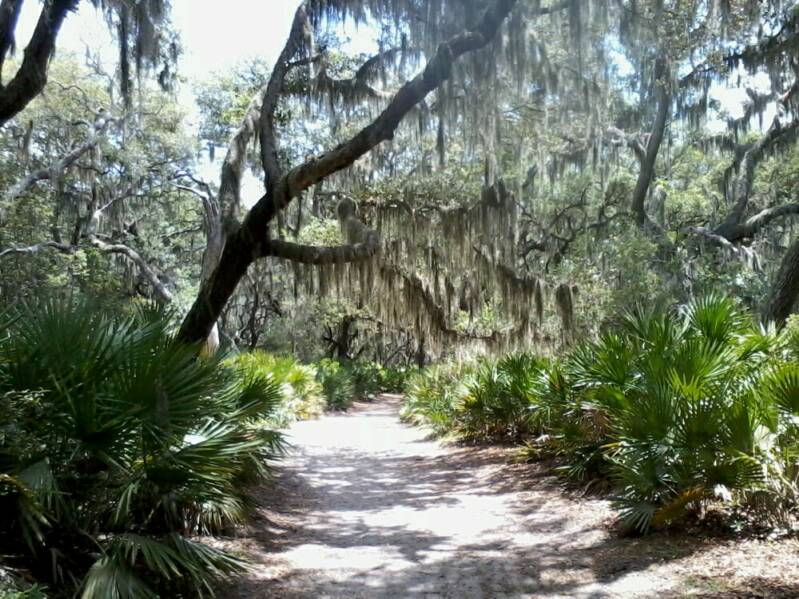 Cumberland Island, tonites home, is INCREDIBLE! It's a state park island,  with wild horses.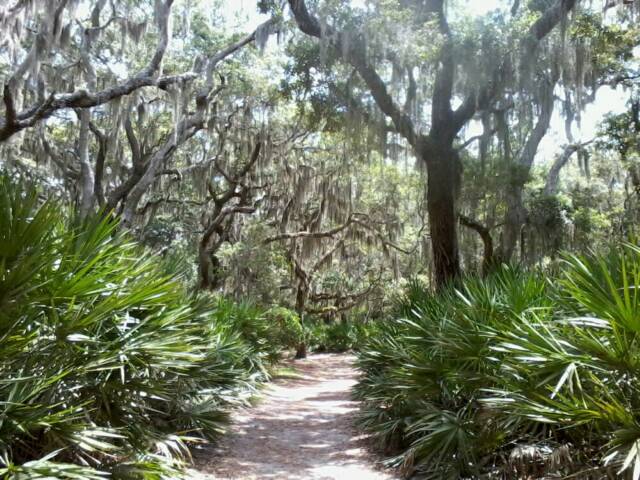 We're not in Oz anymore , Toto!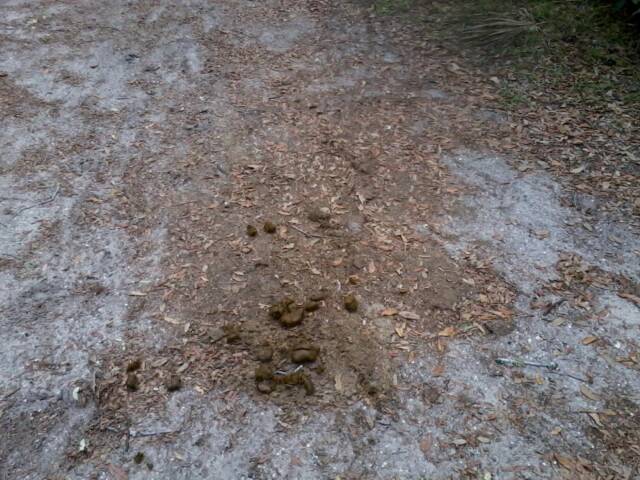 Horsey evidence.. But no horsies so far.,.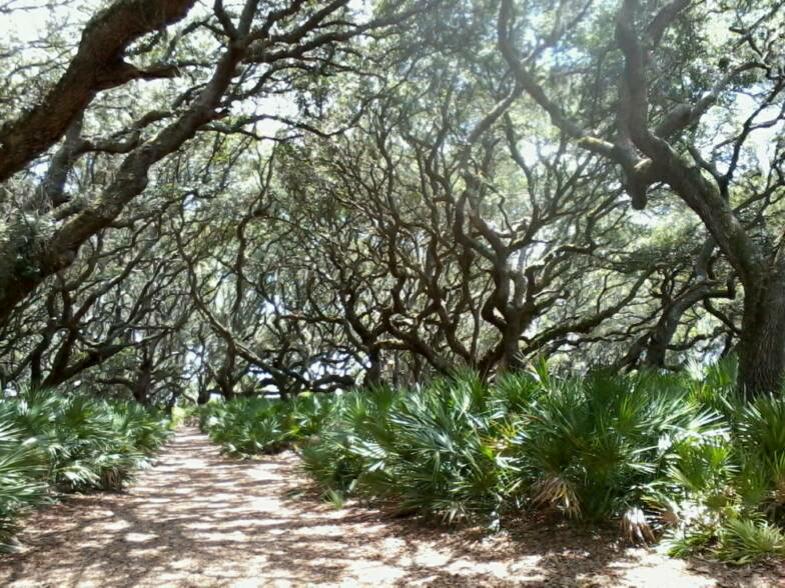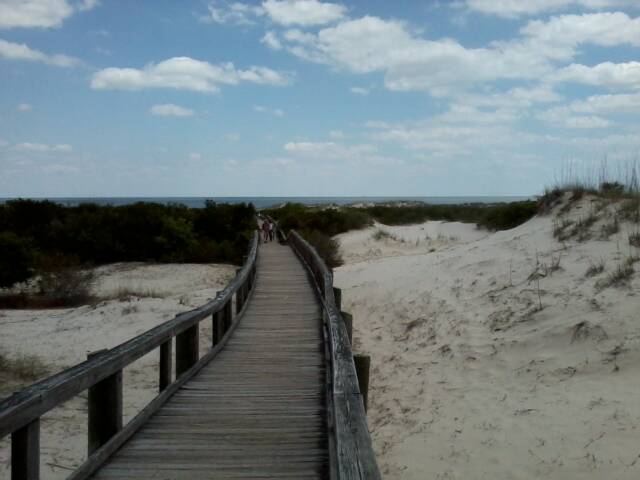 The walkway towards the beach/.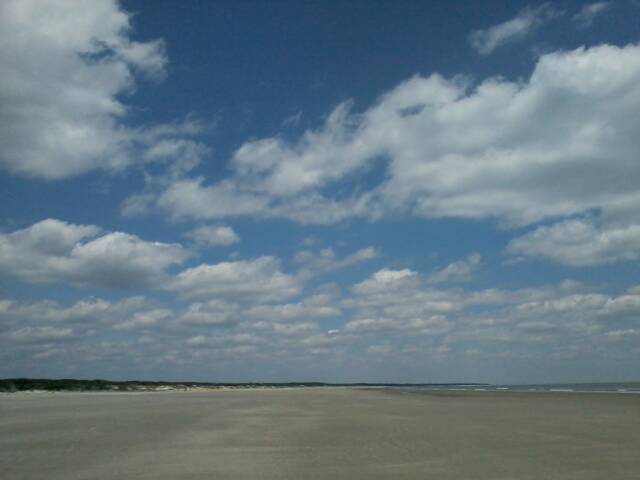 The Island had the widest, flatest, beaches I have seen , better than Daytona.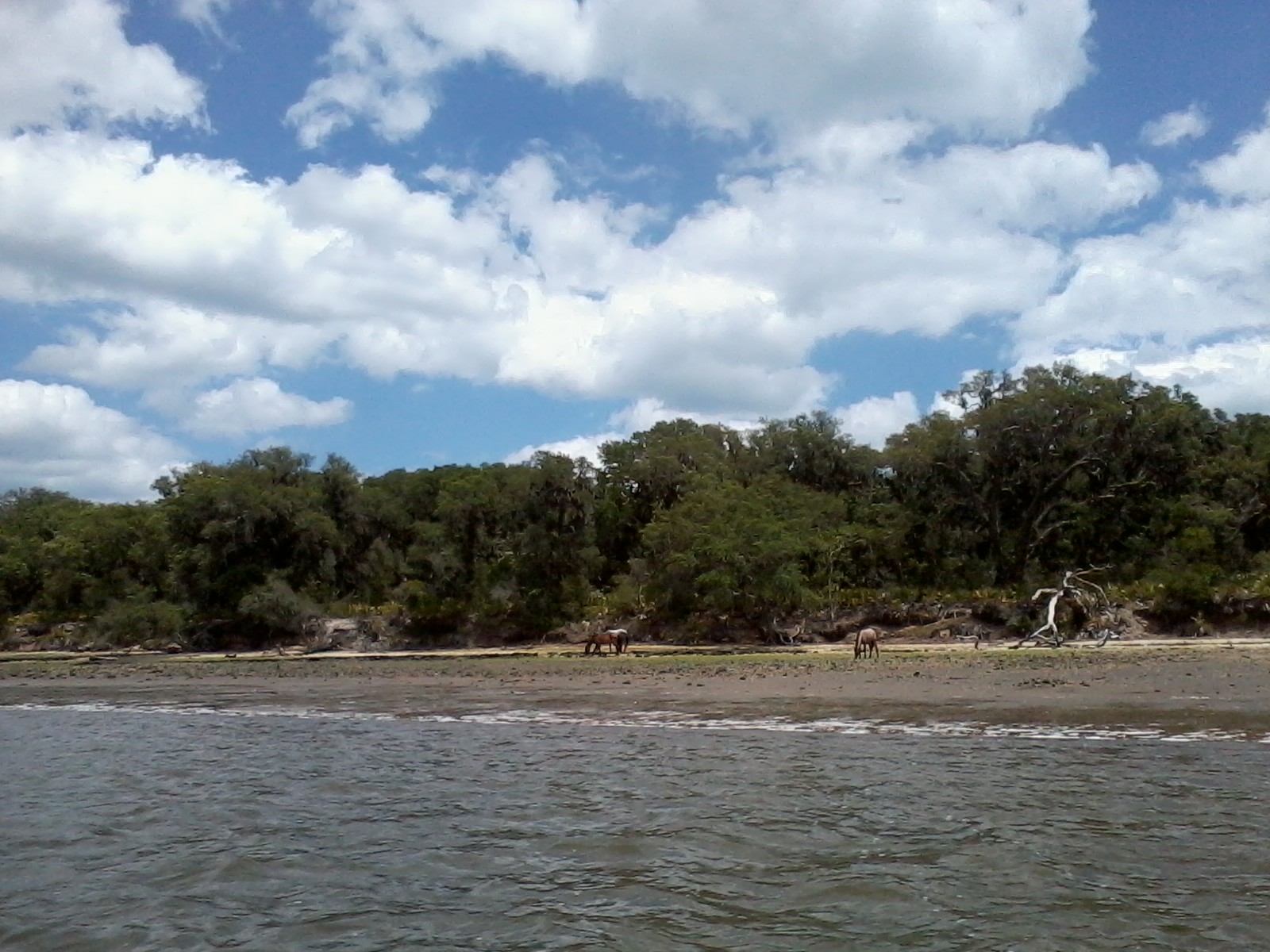 Finally, after walking the island and it's beaches,  and only seeing Horse dropings, we saw the wild horses on the beach, bayside, feeding at low tide. Look close.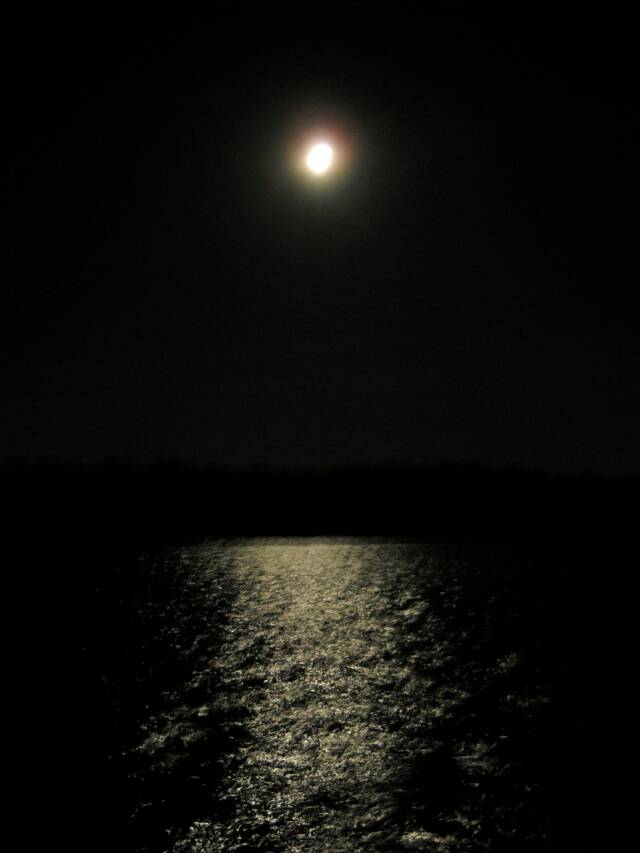 Tonite ended with a full moon.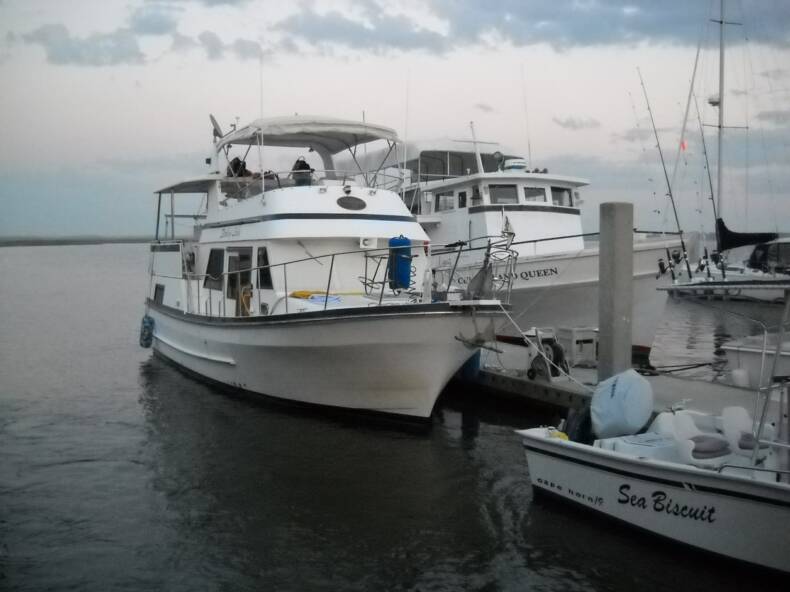 5/18/2011

Since we had 4 days to travel the 31 miles to Brunswick Ga., and we don't have to be there to pick up the rental car till Saturday AM, to attend a friends party in Ft. Pierce some 300 miles south, and since dockage here is cheap ($1 a foot) and since there is no where to stop hardly between here and there, we opted to stay another day in St. Mary's Georgia.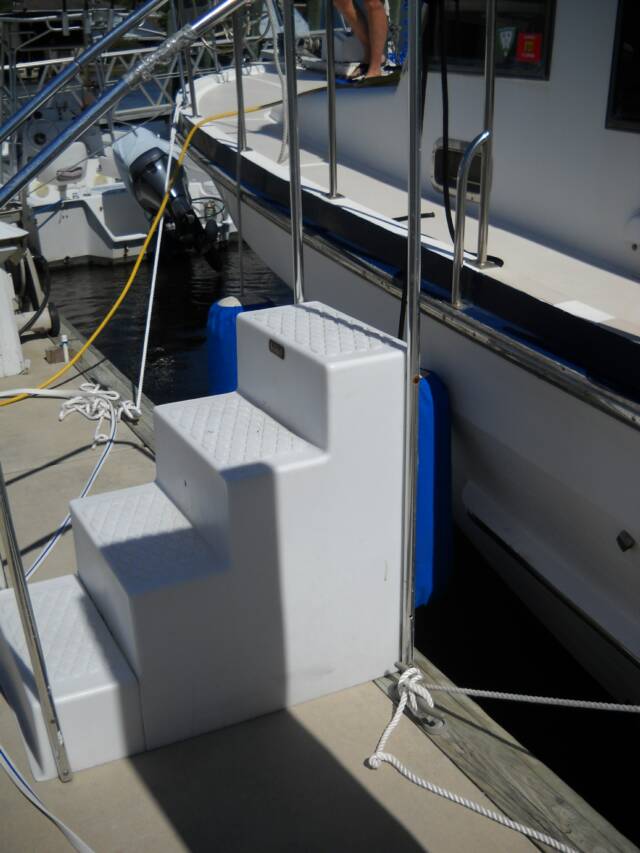 The dockmaster let us use these niftty sets to board on , rather than our two step folding ladder.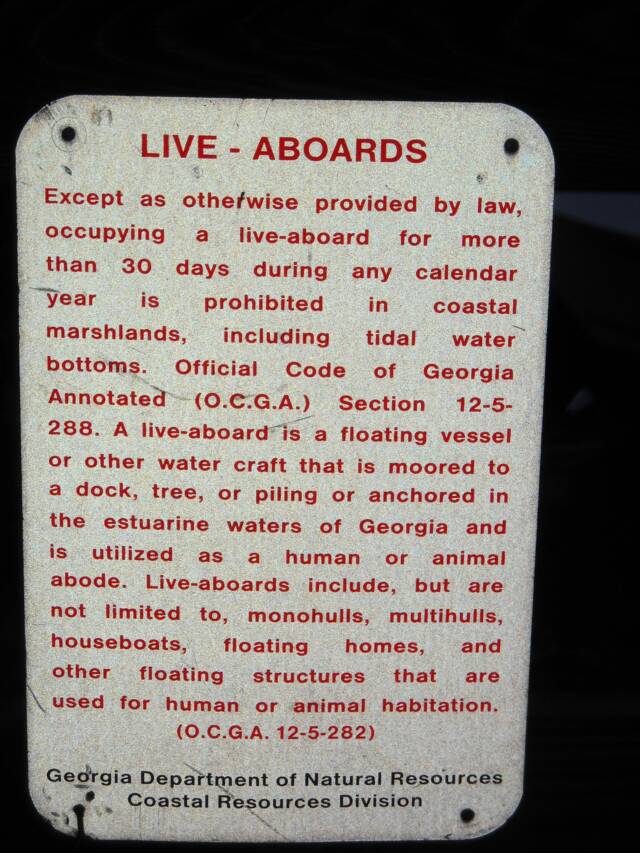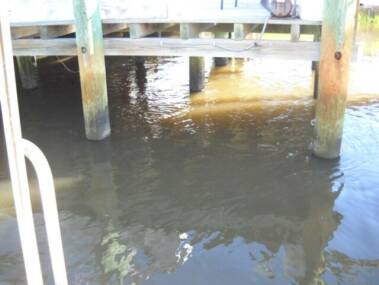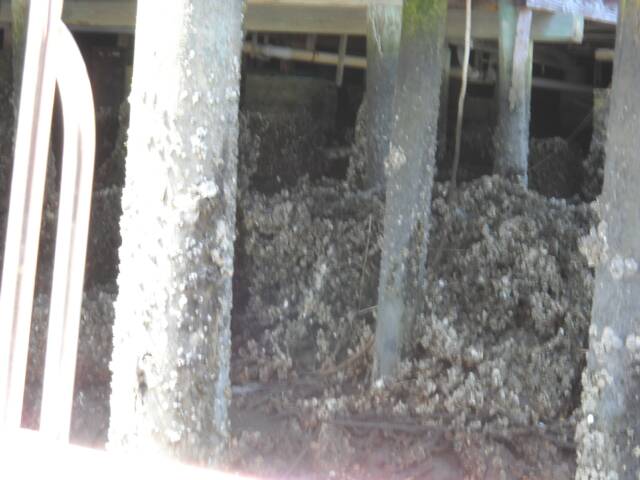 same pilings at low tide, Georgia has lots of tide.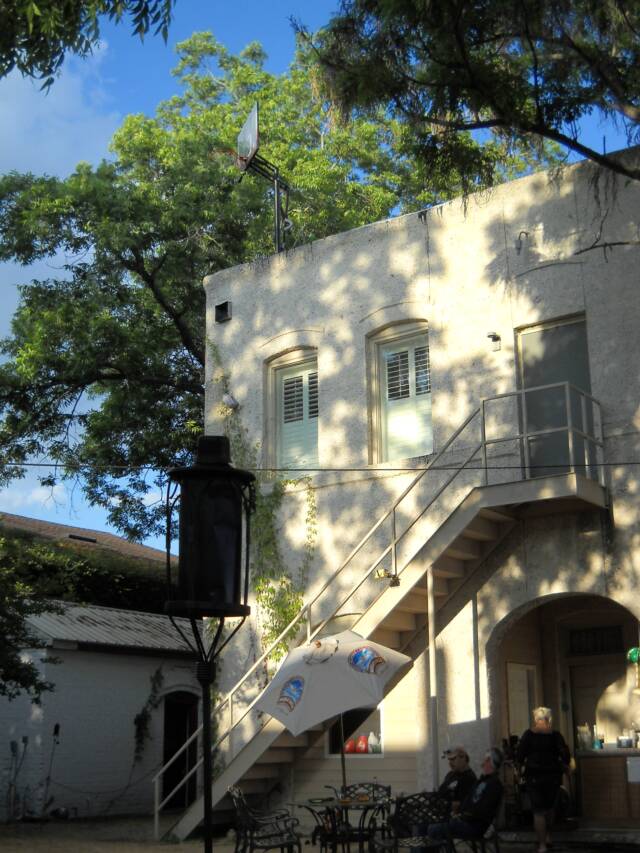 See if you can find the Basket ball hoop at Cyndi Deans bar.....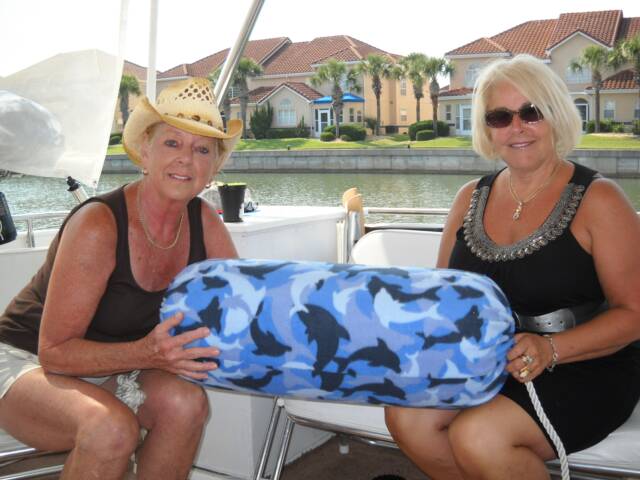 Linda from "Where's Linda" made us a couple of her custom fender covers. She makes them for boaters as they want, such as team logos, colleges, etc.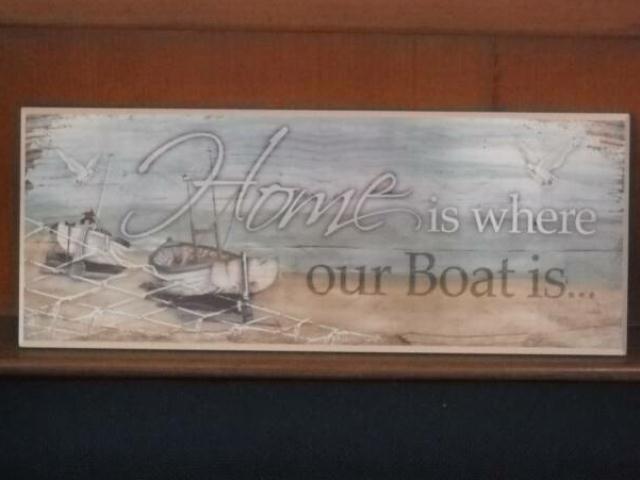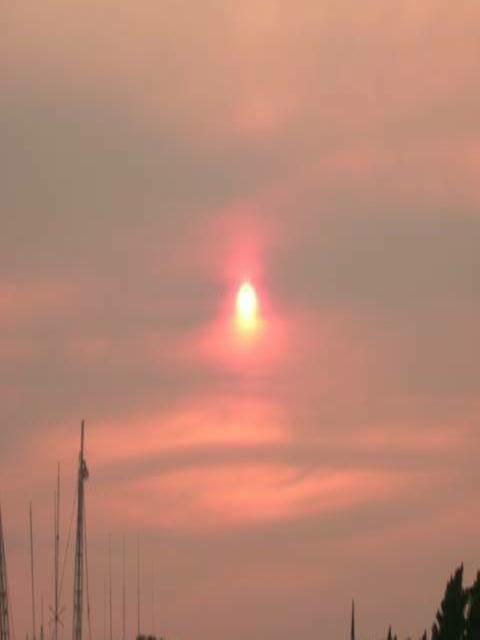 For about  two hours the wind shifted to out of the East, and the smoke blew in from the swamp fires. Made the sunn really red.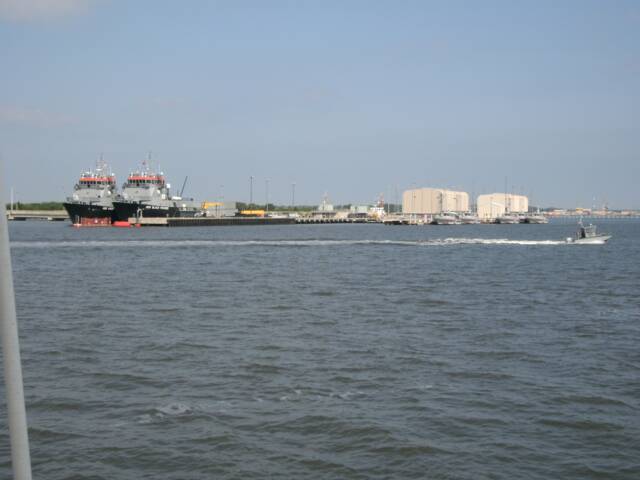 5/19/2011

Departed St. Mary's about 9 am , passed the submarine base just a few miles north.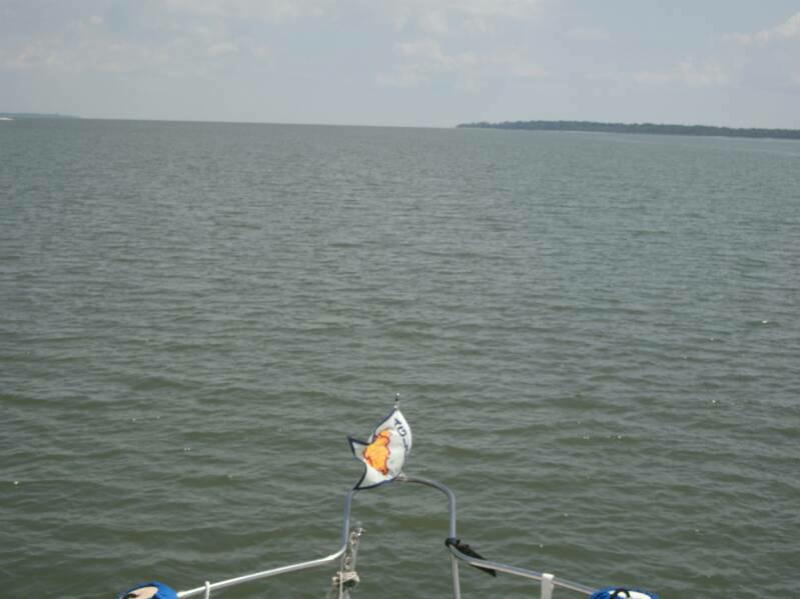 Don't think because your cruising the ICW you won't have any open water,  Here is a good example, with a stiff east wind, this crossing would have sucked!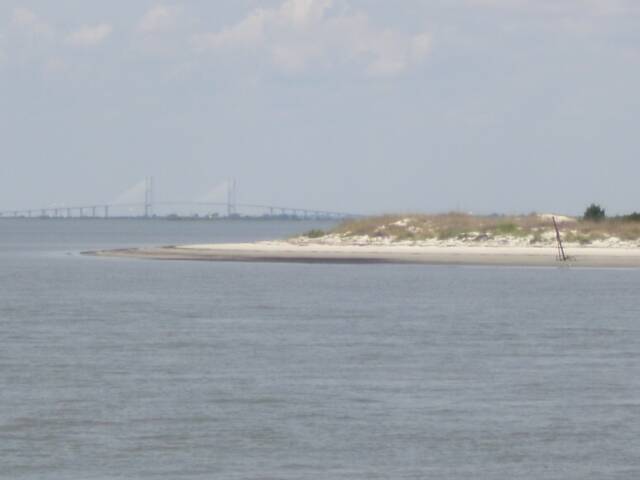 Approaching Brunswick Georgia.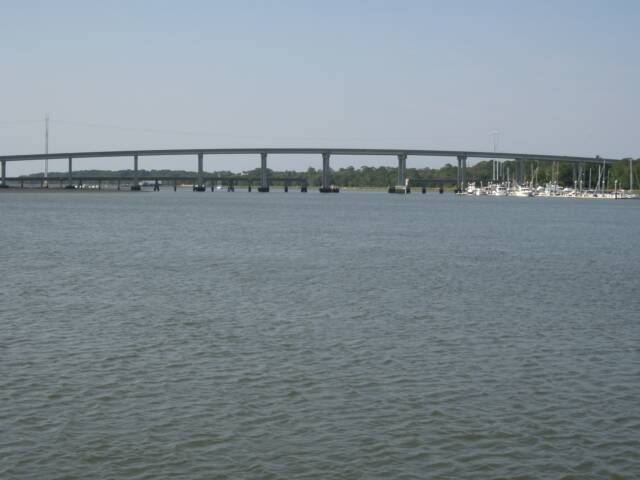 Tonite we sleep just south of the Jeckel Island bridge. 8 and a half foot tides here.

Tonite the sun set perfectly between the legs of Judy's special wine cork.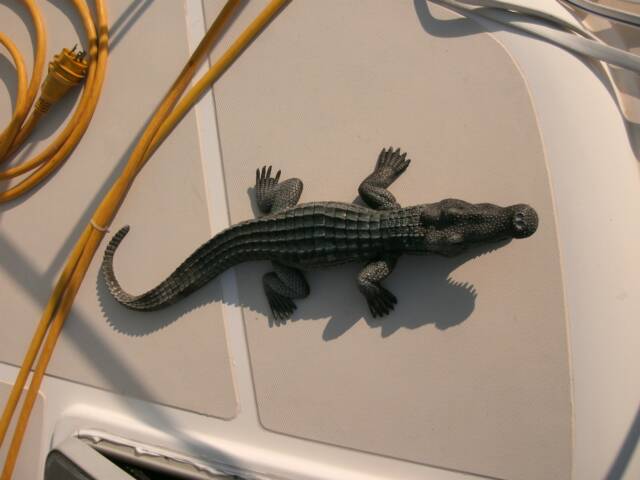 5/20/2011

Often we are asked Why we have a Plastic Alligator on our bow. The simple answer is,, Birds fear alligators, therefore, the do not KRAP on our boat. So far it has worked. Question is , will it work up north where there are NO alligators???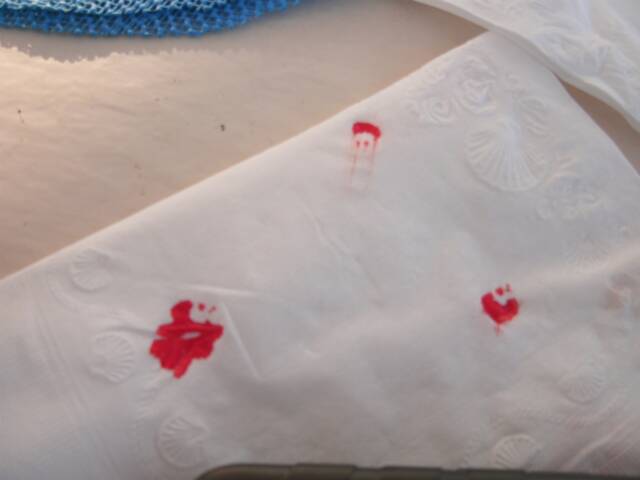 And on a totally obtuse note,  I cut my upper wrist today (whole other story) and wiping the blood, got these 3 faces... Weird Guy with an afro, guy with a beard, and guy with a huge mustache.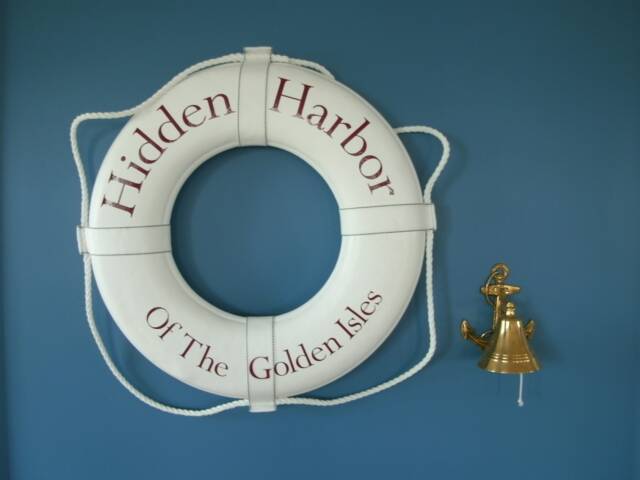 Tonite we are staying at Hidden Harbor, $1.50 a foot, nice new docks, 10 miles north of  Brunswick, well worth the price..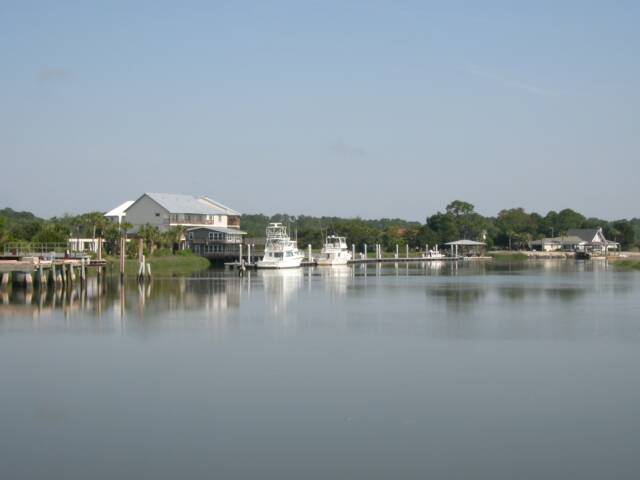 Approaching Hidden Harbor, only 1 mile off the ICW>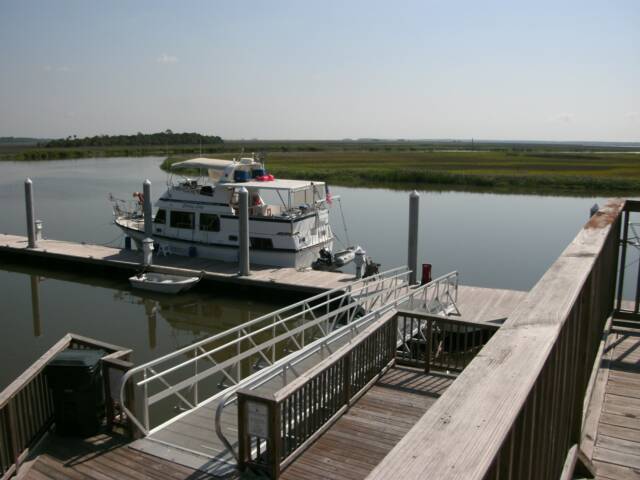 The Lady at Hidden Harbour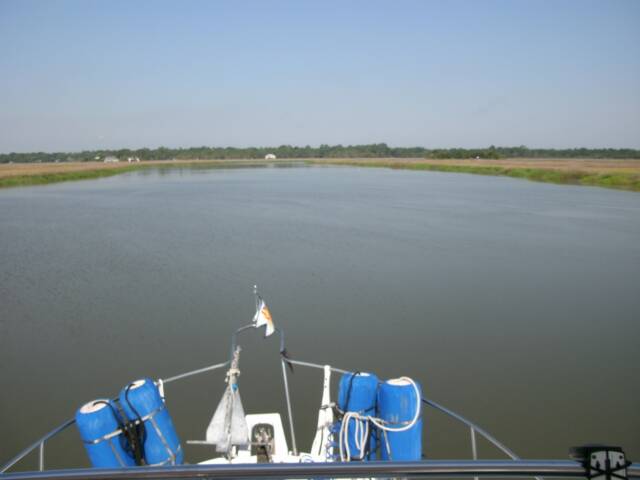 There are NO markers in the side chanel to Hidden Harbour, but the water is pleanty deep.